Safety is a primary consideration for any property and should always be kept in mind. It is important to consider safety throughout a commercial or industrial site, but the perimeter of the property requires special attention. As a Security Fencing Supplier, let me share with you.

Special security nets have proved to be an extremely effective deterrent for any property that needs to be protected from intruders, criminals or vandals. This month, we look at high security; How to help protect your property in various situations where standard fencing is not possible.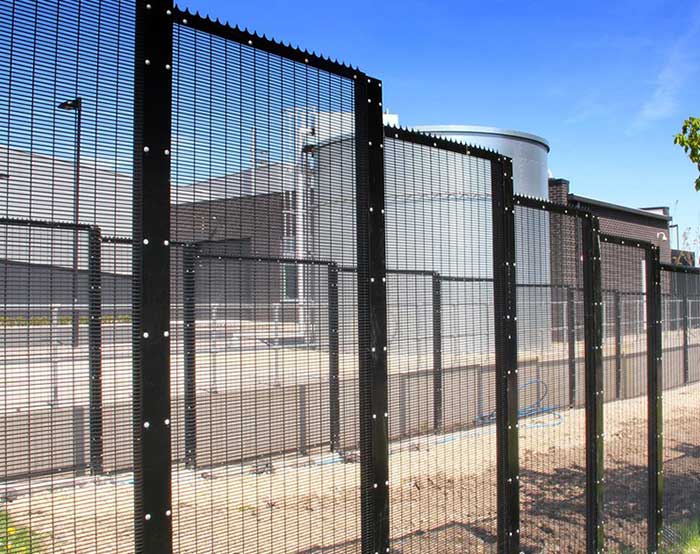 High Security Chain Link Fence
Types of security protection
Metal fences are by far the best fences for safety, but there are some differences in how they adapt to different buildings and different uses.
Steel fence
Fence netting
Arch top rail
Steel fences and wire mesh fences are higher security measures, while arched top fences provide a more moderate security solution, but all three have their uses.
Used for high school security fencing
The type of fence you need will depend a lot on the type of premises involved. Different security measures must be taken for different buildings, so consider the various threats to avoid.
For most industrial applications, a high security solution with steel fences or screen fences will be the best. This applies not only to warehouses or factories, but also to other applications such as railways, prisons and airports.
For security reasons, high-security metal fences are often used to create strong, hard-to-break barriers around areas where public safety is at risk. Steel fences and fence nets are ideal for this type of application. Not only are they difficult to climb or bypass, they add to the visual shock. Steel fences, in particular, can be dangerous, so installing them on your home can send a valid message to potential intruders.
Threat protection
Small saboteurs and thieves are not your only concern, especially at higher locations where sensitive information or particularly valuable items are stored. A high-security perimeter fence would be the first line of defence against more extreme threats, such as terrorist acts. For example, data centers and large areas (such as airports) need comprehensive peripheral protection to limit unnecessary access as much as possible.
The high security fence is designed to resist forced access. They are very tall and can prove dangerous to anyone willing to try to climb them. The metal structure is also strong enough to withstand violent attack easily, which would probably deter most criminals. If not prevented, breaking through the fence will take enough time to put your other security measures into effect, severely limiting the freedom of any thief or criminal.
High security
Fences alone should not be the only security on your property. By planning your security requirements properly, you can easily further enhance your boundaries. It is recommended that you cover the perimeter of the surveillance equipment, as well as manned security checkpoints and boarding gates. Also consider electronic access control, so you can restrict who is not allowed from the start.
Fully effective security solutions combine many different aspects, but a high security fence will be key and will usually give you a solid foundation that you can add as needed.
Visual appeal and safety
Visual appeal is also important for buildings or areas with greater public visibility. However, consideration of aesthetics does not have to sacrifice safety. For high security purposes such as schools, screen fencing can combine the two. Unlike a fence, which is imposing or threatening, it usually looks subtle, but it's still very safe.
Our company also has High Security Chain Link Fence on sale, please contact us.