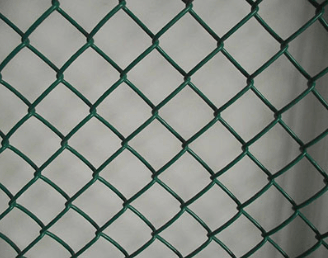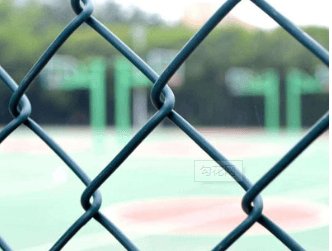 Name: chain link fence(hook flower network)
Material: low carbon steel wire, wire drawing, electric galvanized wire, hot galvanized wire, zinc aluminum alloy wire, stainless steel wire, plastic coated wire
Weaving features: the machine is used to process the semi-finished products into flat spiral shape, and then the mutual spiral crochet.Weaving simple, uniform mesh, beautiful and practical.
Usage: it can be used as protective net of breeding, protective net of coal mine, protective net of golf course, protective net of stadium fence, protective net of training field, protective net of slope, protective fence of afforestation, safety protection of river course, building, residential area, isolation of workshop/warehouse, etc.
Hook flower net is widely used for indoor decoration, raising chickens, ducks, geese, rabbits and zoo fences.Protective nets for mechanical equipment and conveying nets for mechanical equipment. Used for highway, railway, highway and other guardrail network facilities. Sports place purse Seine, road green belt protection net. The screen in the production of a box - shaped container, with stone and other filled cage, become a stone cage net. It is also used to protect and support seawalls, hillsides, roads and Bridges, reservoirs and other civil works. It is a good material for flood control and flood fighting. It can also be used for handicraft manufacture. Warehouse, tool room cold storage, protective reinforcement, ocean fishing fence and construction site fence, river, slope fixed soil (rock), residential safety protection.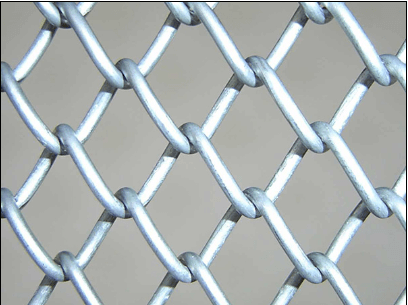 Chain link fence is also known as diamond wire mesh and rhombus wire mesh. Made of quality low steel wire, stainless steel wire, aluminum alloy wire and PVC wire.
Chain link fence comes in a wire range of qualities, colours , sizes and types. The chain link has for elements: fabric, framework, fittings and gates. Each of these components are available in a range of weights and types of coatings you can mix and match to save costs, be more unique. Select chain link fence fabric based on: gauge of wire, size of mesh and type of protective coating. Several types of surface treatments help protect and beautify steel chain link fences.
Steel diamond netting has a heavy galvanized coating to ensure a long life.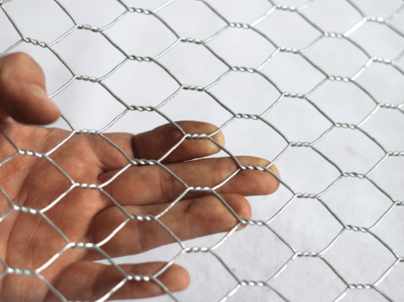 Hexagonal wire netting is a metal wire netting, which use of metal wire weave, the use of metal wire diameter is based on the size of the hexagonal.
Hexagonal wire netting is also named Chicken wire and poultry mesh. It is made of twisting carbon steel wire, elector or hot dipped galvanized, then plastic coated, or plain. Hexagonal wire mesh is used in garden for small bird protection, or as poultry or small animals housing.
If it is Galvanized hexagonal wire netting, steel wire diameter we use 0.3mm-2.0mm.
It is PVC-coating hexagonal wire netting, the outside diameter of pvc wire we use 0.8mm-2.6mm. Then weaved to various specification hexagonal mesh.
Frame edge of the line can be made into unilateral, bilateral, can be moved side wire roads.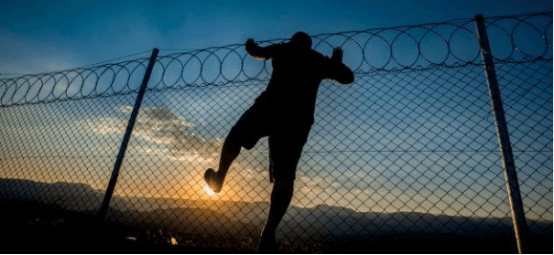 Diamond mesh wire mesh(chain link fence) is a diamond shape fabric made of metallic material, flexible enough to be diamond securityfence of variety shapes and sizes. At Industrial Mesh Supplies we offer a variety of products, including specialized high quality diamond mesh wire of different styles, as well as custom requirements made to your specifications. diamond mesh wire mesh can be supplied in rolls of various widths and lengths. These meshes can also be made in various diameters or shapes.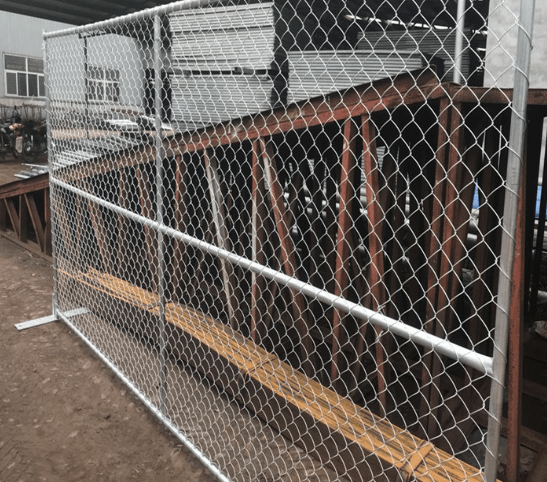 Temporary chain link fence is also called mobile fence mesh, chain link temporary fence, chain link fence panel. Our temporary chain link fence are totally reach Australian standard, which all are hot dipped galvanized. They are popular in Australia, American, England, Africa market.

Temporary Chain Link Fence uses high quality mild steel wire and galvanized tube as raw material, the infill mesh and frame pipe are tightly wrapped together by tension bars and tension bands. The finished temporary chain link fencing is strong enough and durable for all site-specific requirement, either uneven ground or sloping sites.

In addition, Temporary Chain Link Fence with wire diameter of 11 or 9 gauge, 2" mesh opening, frame outside diameter of 1-1/4", plus the hot dipped galvanized surface treatment, its service life can be up to 10 years.