Anti-crawl net: product specification:
1. Diameter of impregnated wire: 4.5mm-- 5.5mm;
2. Bilateral wire around the mesh 60mm*120mm;
3. Maximum size: 2300mm*3000mm;
4. Vertical column: 48mm*2mm steel tube impregnation treatment;
5. Border: none
6. Attachment: anti-theft bolt of rainproof cap connection card;
7. Connection: card connection.
Product advantages:
1. The network structure is simple, beautiful and practical;
2. Easy to transport, installation is not subject to topographic fluctuation;
3. Highly adaptable to mountain, slope and multi-bend areas;
4. Medium and low price, suitable for large area.
5. Surface treatment: cheaper and faster treatment: cold galvanized, white; Spray, green, white, red, black, yellow and so on.
6. More common treatment: dip, color optional: grass green, dark green, white, yellow, black, red and so on.
7. The treatment method with the best anticorrosion performance: adopt hot-dip galvanized treatment after dipping, the anticorrosion performance is lifetime.
8. Main markets: closed network of railway, closed network of expressway, field fence, residential guardrail, various sports stadiums, industrial and mining schools, etc.

High security environments with steel fence: Betafence offers a complete portfolio of perimeter security systems for high-risk sites: from high-security fences and gates to crash-rated systems for effective hostile vehicle mitigation. We understand that every site is unique and has its own particular security requirements. This is why our dedicated team works together with our customers to ensure that every high-security solution addresses the specific security needs of each project. Contact us to discuss how our high-security solutions can help in securing what matters to you.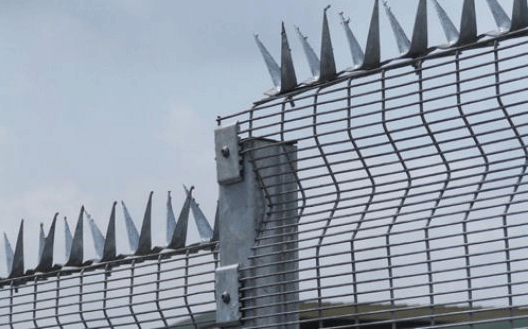 Clear View Fence. Anti-climb, anti-cut, secure and invisible weld mesh system is dominantly used in fencing systems designed to bring maximum perimeter protection to a site without impeding visibility (which is important for human patrolling or video surveillance).
Clear View Fence Anti-climb fence has been universally accepted as the most secure form of welded mesh panel, commercially available with significant inherent advantages over products such as chain link fencing or other forms of welded mesh fencing, owing to its unique configuration.