As a Chain Link Fence Panels Manufacturer, share with you.

Chain link is not very safe
When companies need to protect open areas, batches or storage areas, in most cases, they will choose chain link fences. Security protection is intended to be an obstacle to prevent intruders from slowing down. However, in my experience, chain link protection cannot achieve this purpose, so it should not be regarded as a security protection. It cannot provide adequate protection because it can easily be cut, climbed or climbed below.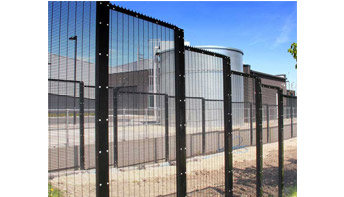 High Security Chain Link Fence
Even if the chain link fence is equipped with barbed wire, a shaver or even a perimeter intrusion alarm system, the security level provided by the chain link fence will not be significantly improved. The razor wire or barbed wire can be avoided by cutting into or passing through the chain link fence, and most types of perimeter intrusion alarm systems (intrusion alarm systems attached to the fence material) are prone to high false alarm rates because they can pass The high position triggers wind, animal or road vibrations. Even if an intruder triggers the alarm system, they usually enter and disappear before the competent authority responds to the alarm signal.
Effective security protection
There are several types of fence materials that are more effective than ordinary old chain link fences. This part of the article will list some of them and the companies that provide these services.
All the security fences mentioned are strong and cannot be lifted and climbed by intruders. Just like chain link fences, they also provide good visibility. Although bolt cutters can be used to cut openings in chain links fairly quickly, most of the safety fences described above require more cutting to create smaller openings. The intruder must spend more time penetrating the fence.
Our company also has High Security Chain Link Fence on sale, welcome to contact us.