Chain link fences are often used as a barrier between the backyard and other nearby areas. It is cost-effective and can be used for many years without replacement. However, in the process, there are also several places that need to be repaired. As with any handyman or female worker project, you will need to prepare all the necessary tools to make the process go smoothly. Some are used for production, others are used to protect you.
All of these are essential for the Chain Link Fence Panels repair process. If you don't have a device, go to a nearby store and make a purchase.
Before you start, you need some tools, such as pliers, reciprocating saw, extension cord, metal file and adjustable wrench to complete the task. For safety, you need a set of safety goggles, gloves, earplugs or soundproof earmuffs.You need to make sure there are some guide rails and ties for the chain link fence. Make sure to stock or borrow these supplies in advance.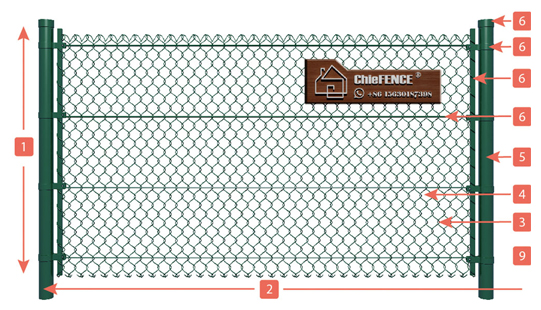 After buying a new chain-link guardrail slide, all you don't need is to find the size error. To avoid this fiasco, please make sure you have measured the old slide rail before heading to the local store.
To measure them, place them on the end of one of the old rails with a tape measure. Write down the size of the end of the pipe so that you can make an appropriate purchase.
This way, when you perform repairs, it looks like a brand new version of the previous self. The China chain link fence has no obvious defects. Before going to the store to buy all the equipment and necessary materials, there is another thing to do.